Our Lee's Summit Gym
Fitness success only happens if you feel at home where you work out. As your fitness family, we're proud to provide a world-class gym where you can push your limits in good company.  Much larger than the location where we started, this facility is spacious and equipped with all the equipment you need as well as lockers to store your things while you work towards your fitness goals. We have a full row of squat racks, plenty of pads for stretching, a full range of dumbbells and barbells — and that's just the beginning. Whether you're diving into one of our Success Fitness classes, partner training classes, or one-on-one personal training sessions, you'll love having quick access to everything you need.
Clean, Spacious, and Inspiring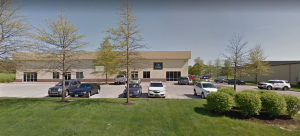 Humans are affected by our surroundings, whether we're talking emotionally or physically. That is why the Better You Fitness team keeps our gym's atmosphere bright and welcoming. We make sure you have enough space to get around, while also keeping our equipment clean and functioning at its best. We want you to feel confident, comfortable, and pleased when you walk through our doors.
Lee's Summit's Premier Fitness Center
Our gym is one of the largest personal training studios in the area with a full range of highly maintained equipment. Our spacious facility allows us to offer more equipment access than your average as well as some great amenities like our smoothie shop, chiropractor and supplements. You are able to strengthen and nourish yourself in one place with Better You Fitness.
We set out to create a welcoming place where people could challenge themselves, grow, and just have fun. We've accomplished this goal, but we're dedicated to purposeful improvement. When you join us, we'll take the time to understand where you are in your fitness journey so that we can fit you with a package that will inspire you and give you a clear path to achieving your goals. Contact us to learn more today!